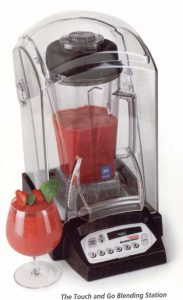 Touch and Go Blending Station
Six Buttons for Individual Blending Techniques
Blend any kind of drink Consistently with the push of a button!
The On-Counter Blending Station® MP, Maximum Performance Blender offers six different programs allowing you to blend any kind of drink consistently at the touch of a button. with Extra Horsepower, the maximum performance container and enhanced blade design you can handle thicker ingredients easily and reduce the processing time by one-third.